Plan your Visit
Join Us For Worship
What to Expect on Your Visit
We know visiting a new place for the first time can be intimidating but we want you to feel welcome and comfortable at Skyline Family Fellowship! While "family" is in our name, we didn't all start out that way. It's guests just like you that we welcome in and get to know until you feel like family. We're here not to just worship together but to do life together.
Our services are about an hour long. We seek to integrate contemporary and tradition worship styles. Attendees are encouraged to read along with Scripture, sing choruses and hymns, offer prayer requests, and be encouraged with practical and biblical messages that vary in homiletical styles.
What about children's programming?
Currently we do not offer a children's program. However, families with kids have designated seating in the back of the sanctuary. At these tables we offer coloring pages and crafts to helps your kids create during the worship service.
Wherever you are on the journey of faith, come as you are and discover how Jesus is inviting you into further relationship with Him. We are so glad to have you worship with us at Skyline Family Fellowship
WE ARE LOCATED AT:
18239 N Eagle River Loop Rd, Eagle River, AK 99577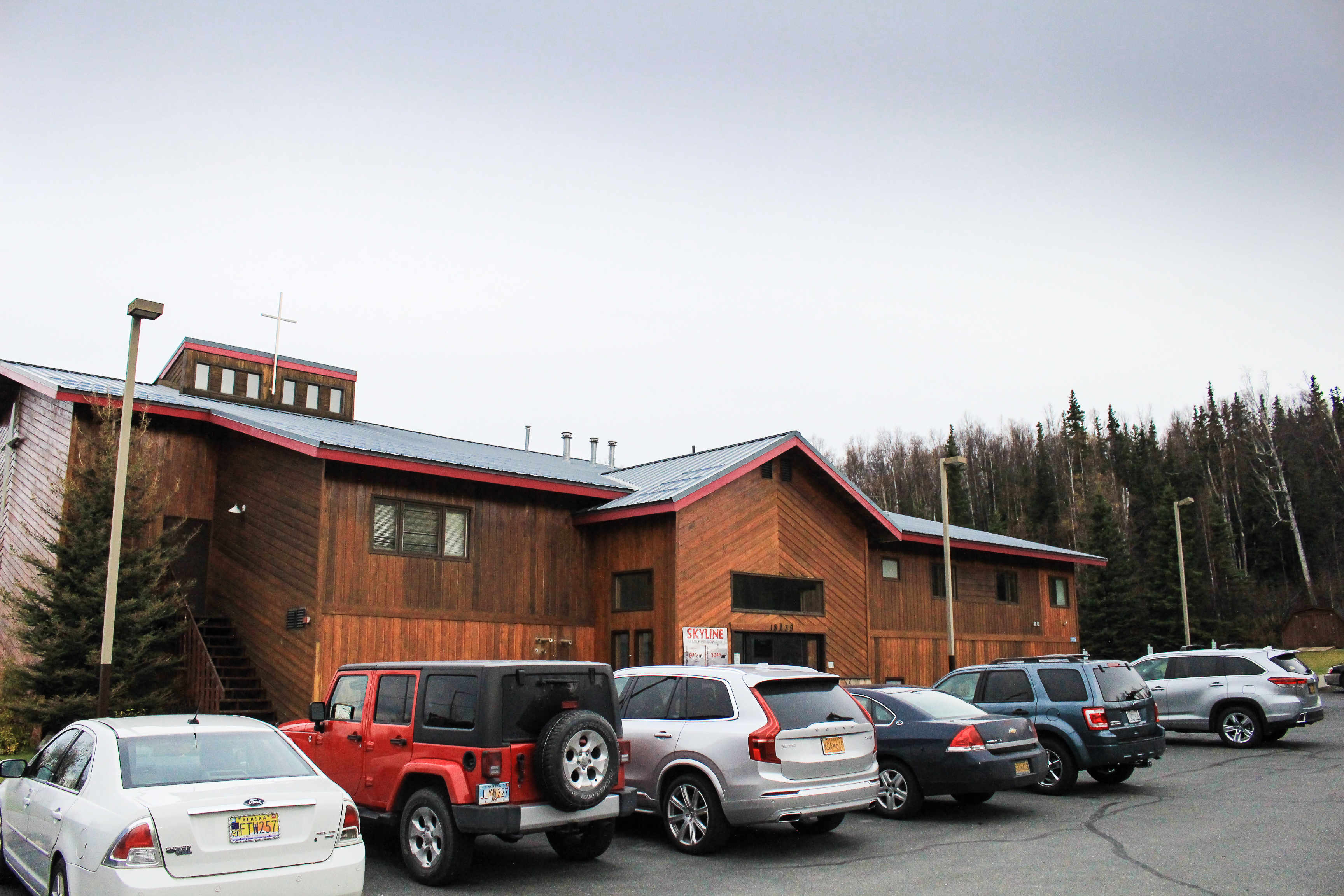 First Sunday Fellowship
First Sunday Fellowship
Joining us on the first Sunday of the month? After church you are invited to a delicious potluck and a wonderful opportunity to connect with the Skyline Family.
What to Expect on "First Sundays"
At Skyline, the first Sunday of every month is a little different. There is no 9:30 Sunday School hour for nursery, children, youth or adults — we just meet at 10:45am.
For those with nursery age children, (newborns through age 4) we have a cry-room in the back of the sanctuary where you can watch your child and listen to the service. Furthermore, during this unique family-style service, we offer family seating with arts and crafts available in the back of the Worship Center.
Following the service, you are invited to a enjoy a potluck meal (as our guest, you aren't expected to bring a dish!). This is also a great opportunity to meet the people you've been worshiping with!